How to Avoid Common Problems with Laminates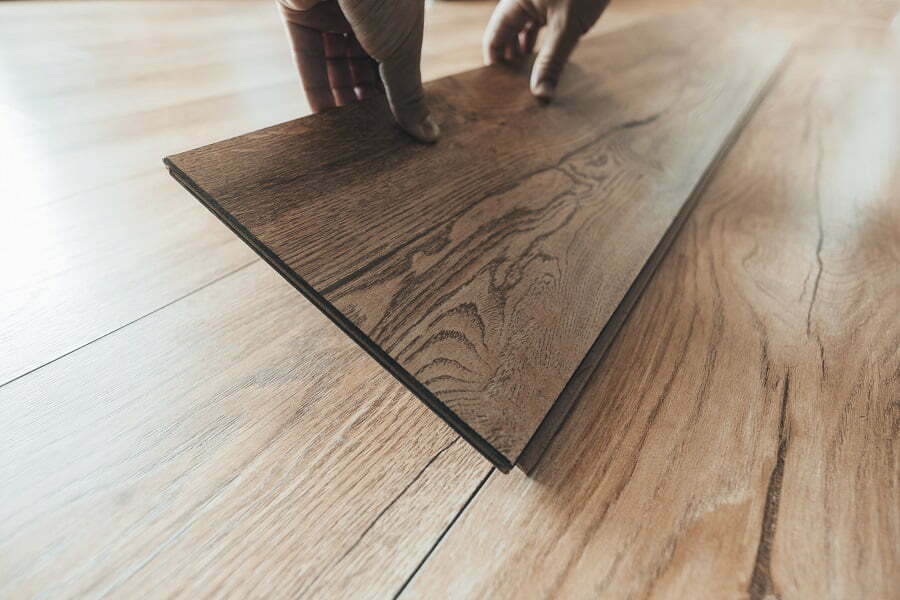 Whether you are planning to redecorate your old space or construct a new space, you will end up choosing decorative laminates at some place to enhance the style factor of the place. With high-quality laminates, you can easily give your space a touch of beauty and elegance within your budget. However, because of improper handling or error in maintaining laminates, you might have to face some common problems related to laminates, making it hard for you to maintain the aesthetic appeal of the laminates.
So, let's talk about some common problems that you will have to deal with if you install decorative laminates at your place.
Some Common Problems with Laminates:
Improper Installation of Laminates:
Setting up or installation of laminates is really an easy job. However, there are some tactics that one should know to do the job with precision. Plus, the entire installation process of the laminates is all related to the success of the setting up of your beautiful home or office interior space.
So, if you have never installed decorative laminates on your own, it is always better to get professional help. You can just reach out to a professional carpenter who has the credibility and experience to do the task rightfully.
Also, you can ask for full guidance on the installation of laminates from the laminate brand you are buying the beautiful laminates from and know the details. Besides that, you will also have to make sure that the laminate panels and their edges have the correct patterns and are free of errors or faults when the laminate is installed. This will help to avoid the laminate installation problems.
Using Harsh Cleaners:
One of the main reasons why interior designers and modern homeowners go for laminates is that they require less maintenance. You do not need to implement any harsh cleaning methods to keep the clean-looking of the laminate surfaces clean. Also, regular cleaning is advisable if you want to maintain the new look and elegance of the laminates.
However, if you use harsh cleaners with high levels of powerful chemical concentration, it can cause abrasion to the surfaces of your laminates, which will result in making the surfaces dull. That's why you should just use mild cleaners to keep the decorative laminates clean. So, you can just use a simple combination of cleanser and water solution to clean the surfaces.
Water Damages:
Another common issue that you might face with decorative laminates is the occurrence of water damage. It is because accidents can happen, and you can spill liquids on your laminate surfaces. If it ever happens, you need to clean it up immediately. Otherwise, it can lead to damaging the laminate surfaces.
That's why it is advisable to not place cups and glasses directly on the laminate surfaces. Even if you do, you must clean up the spills as early as possible. Also, immediate cleaning helps to lower the chances of staining or harming beautiful surfaces.
Scratches and Damages:
When you install laminates on tabletops, kitchen countertops, walls, or furniture, there is always a risk of occurrence of scratches and other sorts of damage. It easily happens if sharp objects are dragged on the surfaces.
So, one of the best ways to prevent these laminate problems from arising is to choose the best kinds of laminates. High-quality laminates come with great properties like resistance to abrasion and scratches. So, these decorative laminates will not get scratched or other kinds of damage, and you can freely use them to their best.
Prolonged Exposure to Sun:
Another common laminate problem that you can come across is due to excessive exposure of laminates to the sun. It can even lead to faster wearing of the laminate sheets. Usually, homes and offices have a lot of windows or openings for natural sunlight to come inside the room and make the space seem more airy and spacious. However, because of much exposure to extreme sun rays, laminates can get damaged and make them look old and shine-less.
So, you have to design your home or office so that the laminates on the walls, furniture, and shelves do not get much exposure to the sun. You can use blinds or curtains to lessen the impact of the harsh sun rays. Plus, it will help you to maintain the elegant and new-like look of the laminates.
The Final Thoughts
Hopefully, you have now understood how you have to deal with problems related to laminates. So, if you plan to install decorative laminates, you must pay attention and do your best to avoid these problems from occurring in your place.