Unaffordable housing crisis intensifies for UHM students | News
Tuition. Housing. Food. Transportation. Living expenses. 
Navigating the economic aspect of university life has not been easy for many students, and this financial strain has only intensified throughout the years with Honolulu's exorbitant and rising rent prices. 
University housing is not an exception. A double occupancy dorm with a community bath is reportedly $6,253 per academic year at the cheapest, according to UH's Institutional Relations and Analysis Office. This does not include summer housing, or even winter break in some cases.
The most expensive dorm option, one bedroom, one occupant and private bath, comes in at $12,879 in UH Mānoa's Frear Hall.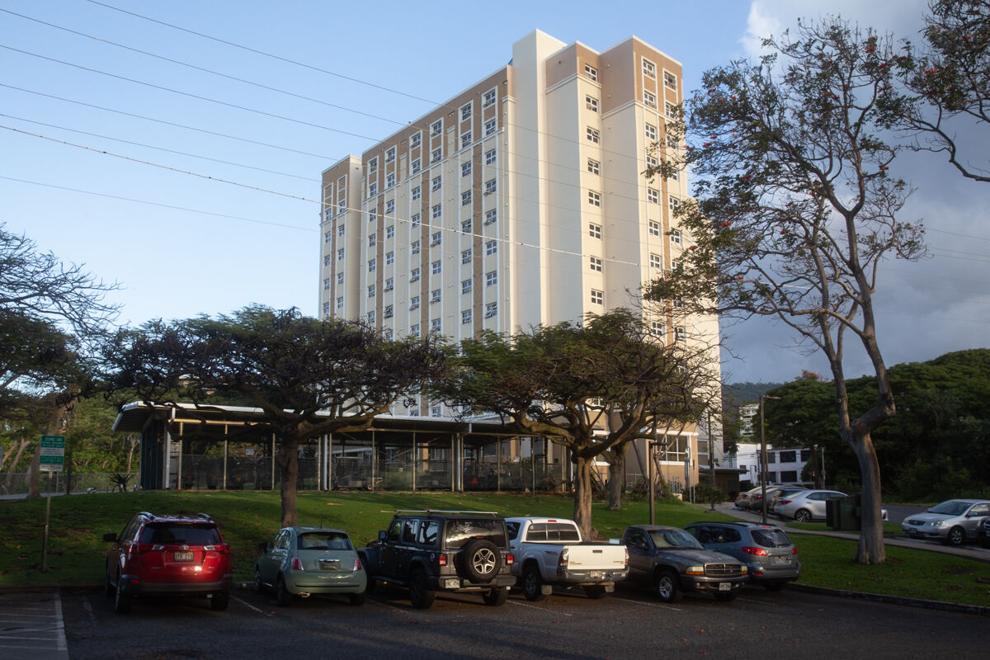 The apartment style housing on-campus ranges from $6,842 – $17,374, according to the University of Hawaiʻi system records. The low end is for two bedrooms, quadruple occupancy, and the most expensive is a one-bedroom family housing for four people. 
Educationdata.org released a survey this year reporting,"At public four year institutions, students living on campus pay an average of $11,451 annually for room and board; off-campus boarders pay $10,781." 
Lea Winter, a marine biology major at the University of Hawai'i at Mānoa, was working three jobs before the pandemic.
"I had three jobs, you kind of need two jobs here to make ends meet. I was busy and stressed," Winter said.
The university estimates that the cost of "Meals/Housing" when living in the dorms is $13,583 per academic year. It is also estimated that the cost of transportation for on-campus students is zero dollars. The university footnotes say, "These are calculated estimates which can vary greatly for individual students." 
Winter attended high school here on Oʻahu. Throughout that time, she lived with her mother. After high school, she continued to live at home until she could afford to find a place with friends. 
"It was cheaper to stay living with my mom," Winter said. 
At the University of Hawai'i at Mānoa, 1,552 beds are available in dorms for students. Additionally, there are 600 beds available for students who want apartment style living on campus.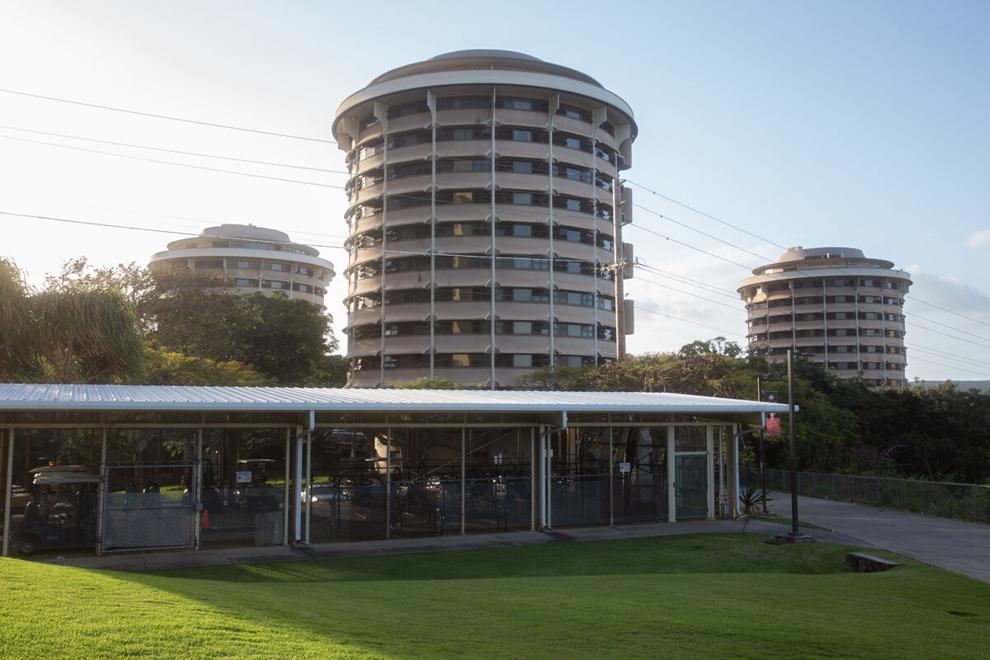 This has decreased by nearly 1,000 beds since last school year due to COVID-19 and CDC guidelines. 
"I don't think there are a lot of options for students by campus in an affordable price range. Especially for people who come from out-of-state that don't expect to pay $1,000 for a room in a house that they're sharing with a ton of people," Winter said. 
Without ever living on campus, Winter still struggled with balancing a full course load while also working to pay for school, housing and other living costs
Finding a solution
There are a few specifics that help lower living costs, such as finding a place outside of the city, sharing space with roommates, and having personal transportation. Purchasing a car gave Winter more options for affordable housing further away from campus, but this option has its own disadvantages such as where to park, the costly parking passes, and expensive registration fees.
Winter has both a car and a moped. A parking permit on campus for a car is $175 a semester and parking permit for a moped is $156. Permit prices are rising to keep up with inflation, according to the University of Hawaii website.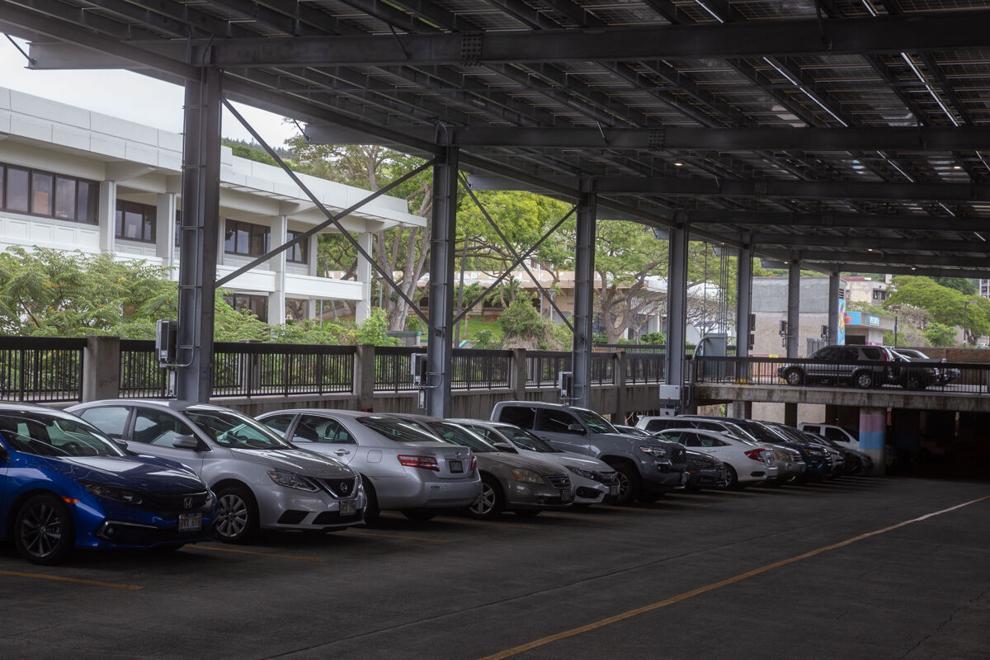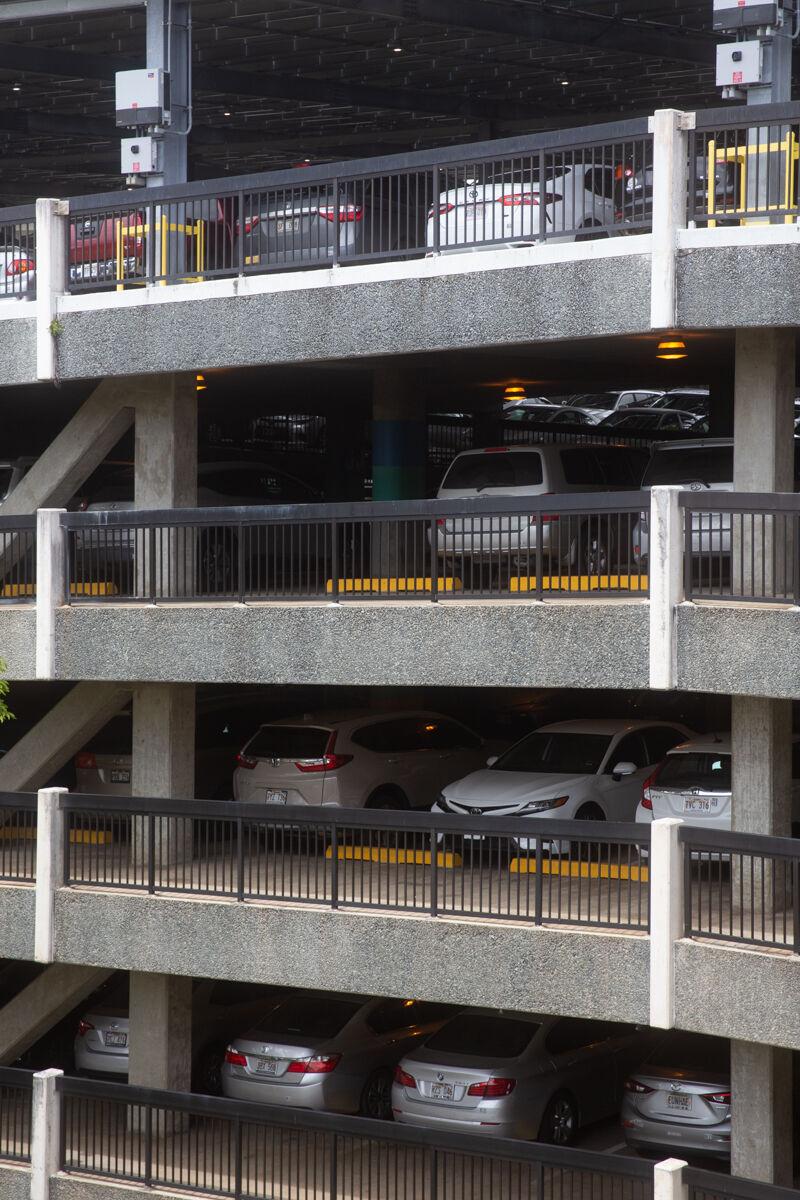 "I don't have a permit or anything because they're too expensive. I already pay so much to go to school," Winter said. "Why do I have to pay to park my moped on campus?"
At the beginning of the pandemic, Winter and her roommates lost their jobs. They applied for housing grants through the state in March of 2020, and again in August of 2020. They heard nothing.
"Christmas Eve we got an email saying that we qualified and were approved," Winter said. "Now it is March again and we have heard nothing, gotten nothing. It's been a year since we applied." 
After calling and emailing, Winter has heard nothing but silence. "You hear about it in the news, but there are never any answers. Some people are getting funds, some aren't, we don't really know what's happening," Winter said. 
Even if the housing was affordable for students, only 12% of students who attend University of Mānoa at Mānoa would have a bed on campus for this school year. In fact, some housing applications were already rejected for the Fall 2021 semester due to the room shortage brought on by the pandemic. 
Kristi Araki, a freshman born and raised on Oʻahu, was not sure if the university was going to provide her any housing for this school year. In fact, she was on a housing waitlist for 10 days.
"I wanted to get as close to the real college experience as possible, and that started with my own place. I was definitely worried! I had almost given up hope when it came to student housing," Araki said.
Students are learning that living on campus is not the cheapest option available. "A lot of students are moving back home or going into debt," Winter said. 
Rani Tamjidi, a freshman who has been living on campus, is considering not returning to Oʻahu next year due to the high housing costs. 
"It's just so much money on top of everything else, and it really does not seem worth it at this point," Tamjidi said. "My friends and I are looking for off campus apartments to rent for next year which hopefully we find. But none of those options seem any more affordable either, even with four other roommates.
According to data from realhawaii.co in 2021, "a studio on Oahu can start from more than $1,600 per month… A one-bedroom apartment or home can go up to more than $2,000 per month." This is not including utilities, which add to more than $150 per person per month. The expenses stack up quickly. 
Tamjidi says she and her friends have been apartment hunting for three months with no luck so far.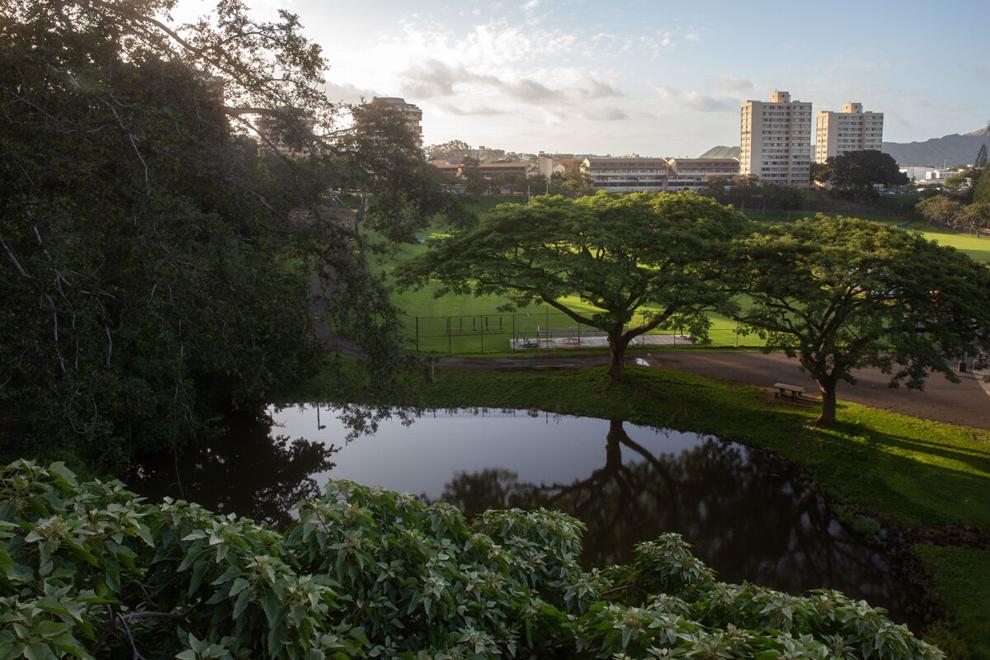 "It's been really hard because we all have such a tight budget and most places aren't willing to compromise on rent. Not to mention we have to factor in transportation and food costs as well. Even if I save up all summer, there is no guarantee I'll be able to afford a place to live for next year," she said.
This is where having a roommate or two, or even three, can help cut costs. Although, during a pandemic no amount of roommates can pay rent when there are no jobs available. 
"I was unemployed from March until December and just kind of used up all of my savings. My life savings just gone in a year," Winter said. "Just for housing."